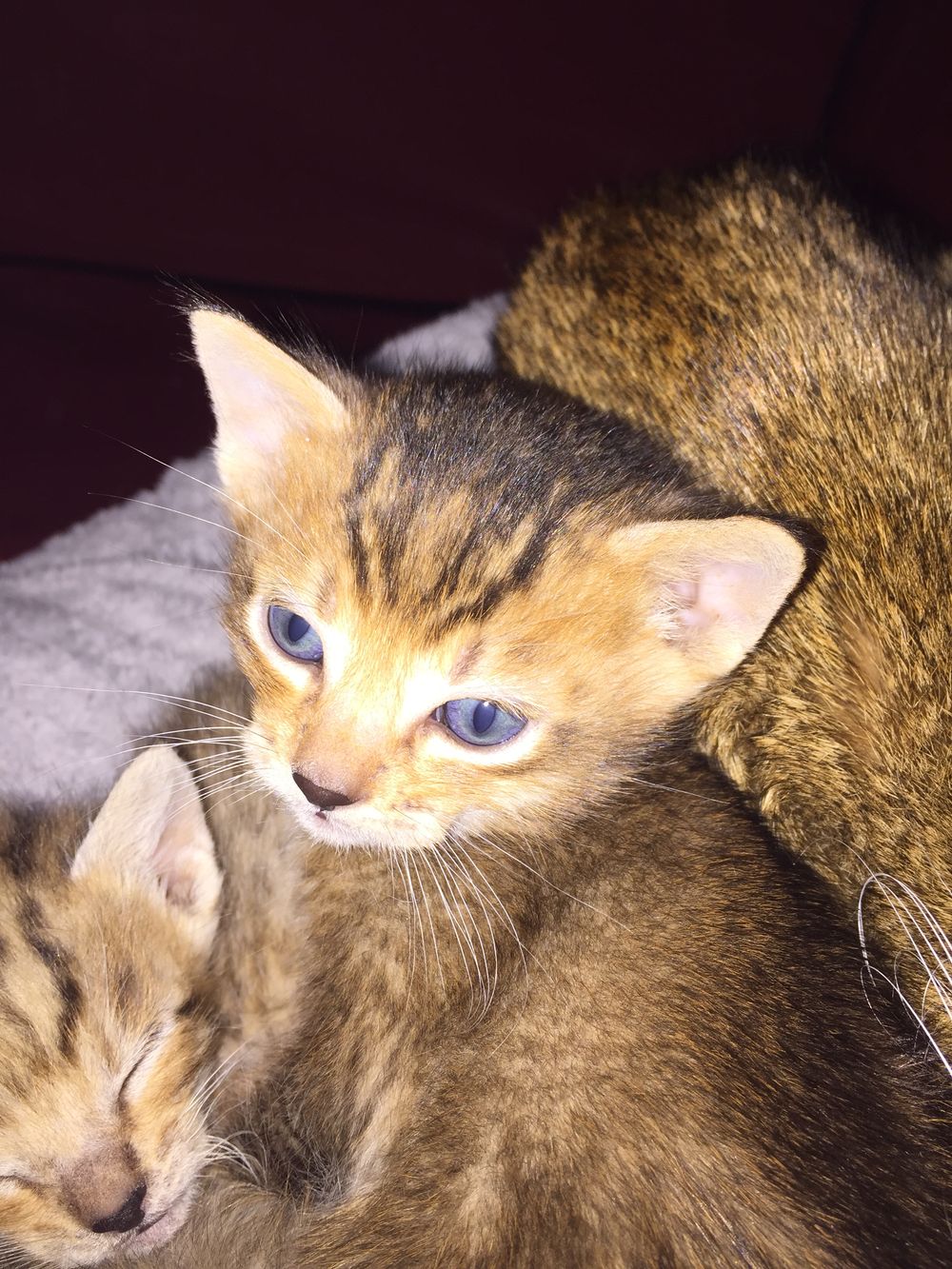 A marguerite is an experimental breed in the early stages of development -this is derived from a domestic crossed with a Sandcat (felis margueritas) which is a native cat found in Desert areas in the Far East and Africa.  The Sandcat is not classed as a Wild cat.
Our aim is to produce a cat which is totally domesticated with a very sweet nature but encompasses the look of the Sandcat.
Each Season I have shown certain Marguerites as Household pet kittens and each year have achieved TICA awards.   They are so sweet natured and very small compared to other breeds.
PLEASE NOTE THAT THIS IS A RARE BREED AND THERE ARE ONLY A FEW BREEDERS IN THE UK.   FOR OBVIOU REASONS THERE ARE LIMITED LITTERS BORN EACH YEAR.
FEMALE MARGUERITE FOR SALE (NAMED MINNIE) WAS SHOWN AS A HOUSEHOLD PET KITTEN AT A TICA SHOW TWO SEASONS AGO.   SHE WAS GOING INTO OUR BREEDING PROGRAMME  BUT WE DECIDED TO LET HER GO AS A PET.  CLASSIC TORBIE, VERY PRETTY GIRL,  VERY PETITE AND EVER SO FRIENDLY GIRL.  SPAYED - MOST ADORABLE.
PRICE £250 
MALE MARGUERITE (EX STUD FROM BREEDING PROGRAMME) NEUTERED. IS NAME IS LUMPY.    
SUPER TEMPERAMENT AND EASY GOING.  AVAILABLE TO A LOVING HOME INDOOR CAT NO OTHER CATS ALTHOUGH HE MOST PROBABLY WOULD BE OKAY AS THIS BREED ARE SUPER LAID BACK.
£350
 SEE BELOW FOR PICTURE
WE ALSO HAVE FOUR BABIES BORN - 2 BOYS AND 2 GIRLS - BOYS ARE BOTH SNOWS WITH BLUE EYES AND THE GIRLS ARE DIFFERENT COLOURS, ONE TABBY PATTERN AND THE OTHER CLASSIC PATTERN.   THESE BABIES ARE ADORABLE AND SUPER FRIENDLY.   THIS BREED REMAIN SMALL AND KITTEN LIKE - THEY ARE DUE TO HAVE THEIR FIRST VACCINATIONS ON 20TH JULY 2020 - THEN THREE WEEKS LATER THEIR SECOND VACCINATION.  WILL BE READY TO LEAVE THEN.
PRICE £400
PICTURES BELOW
  EX STUD BOY LUMPY 
MARGUERITE KITTENS - 2 BOYS - SNOWS WITH BLUE EYES AND STRIPEY MARKINGS.    BROWN MACKERAL TABBY GIRL AND BROWN/BLACK CLASSIC TABBY GIRL